While the rains make the exterior of the house look green and fresh, when you are at home, the indoors look dull. This melancholy weather outside does not do much good for your mood. Some simple changes in your home decor can add some freshness to your home and pep up your mood too. Here are tips to add some colour to your mood.
1. Dark coloured fabrics for curtains will block any light that will come into the house. Change these to light fabrics and instead of cottons use synthetics, since they are easy to dry.
2. Remove any light or drab coloured furnishings and replace them with vibrant coloured ones. Use extra throw pillows on your sofa and bed. For your bed linen too avoid lighter shades and use darker colours which will make the bedroom warm and cosy.
3. Dampness follows the rains. To remove the moist smell, use some fragrance in the form of aroma oils, and diffusers.
4. Place rugs under your dining table, or near the sofa for that soft, comfortable feeling as you enjoy your cup of tea.
5. With the days getting darker resulting in less sunlight try to add yellow shades to your home decor. Add some yellow on the walls, either by repainting a portion of it or putting up some frames which have shades of bright colours like yellow and orange.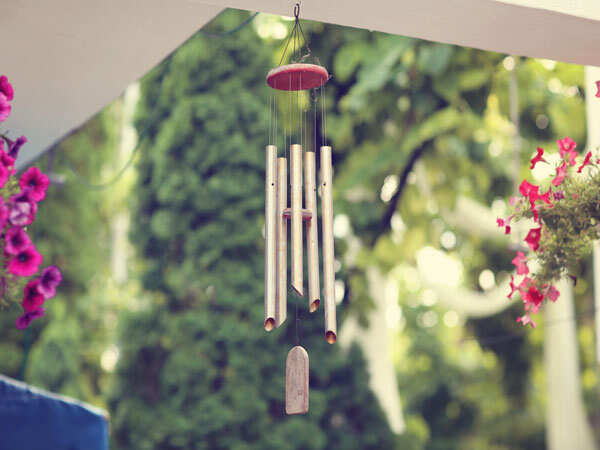 6. Put up some wind chimes near the window or at the cosy corner where you want to sit on a rainy day. The monsoon breeze will ensure that they give you company with their light chiming, matching the pitter-patter of rains outside.
7. You can also light up the neglected corners of your house since dark corners create shadows adding to the gloominess. You can also use regular and floating candles to add light in the room.
Lord Krishna loved 'Dahi' or curd and unsalted white butter. There are several folktales related to him stealing the curd and butter as an innocent child and getting caught. These are the two most essential ingredients one need to offer while praying the Lord on Janmashtami. You can buy a small handi and decorate it by painting and decking it up with golden laces and mirrors. Fill it up with some curd and hang it
Lord Krishna loved to play bansuri or flute. He created music that enchanted his fellows and friends. Pick up few bansuris and decorate them with sparkles, brocades and mirrors. You can either hang them as decoration or just place them near the temple, they will surely add lot of fervour to you Janmashtami celebration.